Prologue: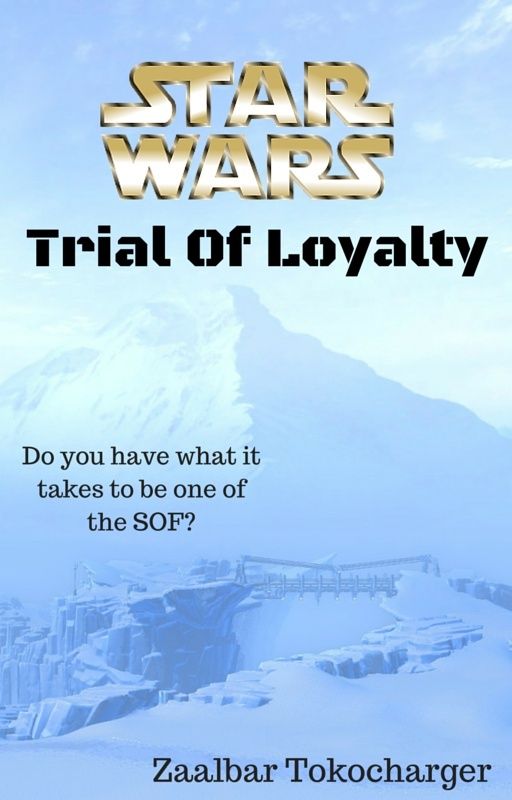 Snow fell from the dark skies of Alzoc III, so thick and cold, infrared sensors rendered useless. While the Rebellion raged war with the Galactic Empire, the independent group, known as the Squad On Fire, huddled inside the abandoned mines, left over after the empire. It had been re-equipped to serve as a base, on this forsaken ice cube. Although adapted for the extreme cold, the climate regulators in the mines were not much help during a blizzard, especially one of this magnitude.
At 50 below zero, Zaalbar Tokocharger, Kardra Xenospawn, Amasa Aokaiaga, Trinza 'Orange' Magmafreezer, and Cheese Crush, crouched around a dwindling fire, in hopes to keep warm. The cry of a Wampa could be heard in the distance. Even the animals naturally built for this weather, we're unable to survive nature's wrath.
Huundar Tokocharger, Zaal's sister, and Omad Kautam, went to salvage supplies from a downed Imperial Star Destroyer, hours before, while the storm was weak. It had gained strength unfathomably quick. Comms were useless, the storm acting as a jamming device, only twice as effective as any military grade imperial issue devices.
"There is no way she can survive the night out there." Zaalbar said, wanting to go in search of Huundar.
"She had better experience than any of us. If she can't make it back, no one can, meaning it would be suicidal to go out there. Besides, she has Omad with her.." Kardra said. As the eldest of the SOF, she had natural authority, even if she were not the leader.
"Zaal, she is fine. Trust the Force, not your emotions" Orange said, in her natural soothing voice.
"If she were to climb Into the Star Destroyers hyperdrive engine, and power it to max, she would still be a Twi'lek Popsicle." Zaal said, doubtful of his sisters return.
"Face reality, Zaal. She's Wampa food." Amasa interjected.
"When even the Wampas are dieing?
"Without her, tomorrow's mission is a no-go." The youngest of the Squad, stated. An eerie howl echoed in the mines tunnels, as the wind blew outside. The next couple of minutes passed in silence, with the exception of storm raging outside. A fraction of a second before he heard it, Zaalbar felt two people approaching through the Force, but one was very faint.
"They're here!" Zaal exclaimed, "Kar, get the Med-table ready ASAP!"
She did so, and Orange followed. Amasa Stood up and went after Zaal, who had darted down the main tunnel, to meet their two friends. Too Zaal's relief, Huundar was uninjured. She was clothed in a heavily insulated suit, with a hood lined with Wampa Fur. Her boots were completely covered in snow. She carried a large bag on her back, filled with supplies, like spare parts for the climate regulator, medical, and other essential supplies.
Omad, unfortunately, looked like he had survived a trash compactor. He clearly had multiple broken bones, and was covered in deep gashes, and blood. His left arm was dislocated, and he was barely clinging onto life, with a very weak grip.
"What happened?" Amasa asked.
"Now is not the time" Huundar said sharply. "Get Omad medical attention, now!"
Amasa grabbed Omad, and hauled him to the awaiting med-table. Zaal could see that Huundar was in partial shock. Her face was a pale blue, due to the extended exposure to the cold.
"Come on, Huundar, let's get you to the Med-table as well. You could have hypothermia, or frostbite." Zaal suggested.
Huundar stomped off the snow left on her boots, and said, "The only things need is rest."
"No, rest comes later. We can't have you call in sick for tomorrow's mission." Zaal said, and escorted his sister to the med-table. MD-05, one of two medical droids salvaged from the Empire, was in the process of lowering Omad into the Bacta tank, the only one still intact in this section of the mines. Zaal let the other medical droid, MD-02 attend to Huundar, and walked over to Kardra.
"Is Omad going to be alright?" He asked.
"I doubt he will survive. If he does, he will be crippled for life. Even the optimistic med-droid won't say."
"He was mauled by a Wampa." Huundar said, "We sayw the storm was going to grow too fast, so we hid in a cave, to wait it out. Only we didn't realize it was home to a very territorial mother. He was lucky to survive all this way."
"How did you manage to escape unharmed?" Orange asked.
"I used my commlink, volume at max." Huundar informed, and tried to sit up. She winced from the exertion.
"I think it would be of your best interest if you would lay down for a while, Ma'am" MD-02 said in a synthetic tone.
"The static confused the beast long enough for me to get Omad, and get out of the cave. Miss Wampa knew better than to go out in that weather."
"Quick thinking there, Huundar. That's why you are part of this squad. And why, Omad, sadly, will not be joining us." Zaal said.
"You all need some sleep before the mission." Cheese said. "Go get some rest, I'll keep watch over out patients."
Zaal nodded, and went off to the miners sleeping quarters, or what was left of it. The rest, except Cheese, followed slowly. Bundled up in insulated clothing, and thick bedding, the Squad was out cold, literally, and was asleep in seconds...
Last edited by Zaalbar Tokocharger on Tue Nov 10, 2015 5:39 pm; edited 1 time in total
Fanciful... it works but...

Why am I not against you all? Surely my metal fece uv horair #mafeceizmashield would be really cold and then it'd make me really cold physically and mentally and then I'd try to eat your retinas. Yeah. I went there. Deal with it.

Dishonored




Posts

: 857


Join date

: 2014-02-08


Age

: 17


Location

: Somewhere you don't know



Why are you not against us here? You turn everything around, but thats about it. So im trying to work here into there.
You do not know my affiliation, Zaalikoto.


Dishonored




Posts

: 857


Join date

: 2014-02-08


Age

: 17


Location

: Somewhere you don't know



Your a spy withing planned on destroying g everything when the time is right, then?
I am a Masan. I have my own missions I must complete. You will learn your role in all of this at some point or another.

Dishonored




Posts

: 857


Join date

: 2014-02-08


Age

: 17


Location

: Somewhere you don't know



Chapter One coming along slowly...



Similar topics
---
Permissions in this forum:
You
cannot
reply to topics in this forum